on TV
Dario Piras, from Iglesias to the kitchen of "Cuochi d'Italia under 30"
The young chef challenges an Umbrian colleague under the eyes of Gennaro Esposito, Diego Rossi and Cristiano Tomei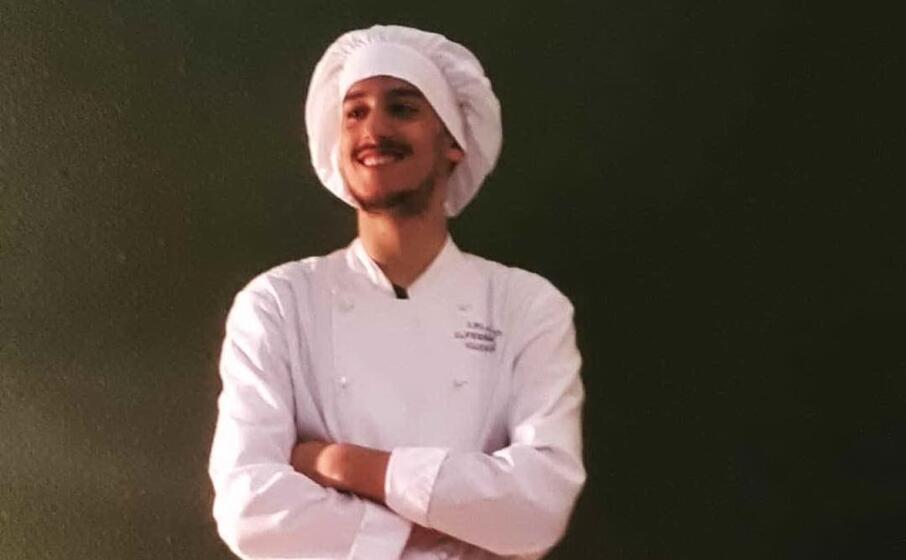 Tonight we will see him on TV competing in the kitchen with another young chef. Dario Piras, 21 years old from Iglesias, is among the protagonists of today's episode (at 7.30 pm on Tv8) of "Cuochi d'Italia under 30". By the age of 14 he had understood what he wanted to do: cook, cook and cook.
"This was a very important experience for me - he tells UnioneSarda.it - started almost for fun".
How to play?
"A year ago, by chance, I was watching the program and the words 'if you want to participate write to ...' appeared under the images, so I sent an email. Then I also forgot about it, I didn't think about it anymore" .
Instead?
"Last summer I received a call from the editorial office asking me if I was interested in taking part in a special edition for young chefs under 30. I really didn't expect it."
Did you do any casting?
"Yes, but due to the coronavirus pandemic they were on video. I shot videos and then sent them, they were judged by a special jury."
How do you evaluate a dish without tasting it?
"They considered how I moved in the kitchen, how I prepared the dishes, how much I respected the ingredients".
<| AF-1001160-the_chef_dario_piras_photo_granted |>
And then he was chosen.
"I didn't believe it, I thought of a joke. But in November the dream came true and I went to the Cologno Monzese studios to record the episode".
How did it go?
"I can't reveal anything. Only that I represented Sardinia and challenged an Umbrian chef, more or less my age".
What did you prepare?
"Top secret, I can only say that what we were asked was to cook dishes of our tradition but with some innovation dictated by our experience, in short, revisited".
Was it the first time you went on TV?
"In reality I had participated with the school, Ipsia di Iglesias, in" La brigata ", the Videolina showcooking. But the emotion in front of the cameras was great, also because I was cooking under the eyes of Gennaro Esposito, Diego Rossi, all starred chefs. And the program is run by another great name, Cristiano Tomei ".
<| AF-1001161-a_plate_of_dario_piras_photo_granted |>
Did you speak to the judges?
"We had the opportunity to exchange a few words, beyond the shooting. They are very competent people, as you can imagine, and any advice - for better or for worse - is always constructive and welcome. It certainly helps me grow."
What are its specialties?
"All the first courses, where there is pasta, I am there. Especially fish based such as linguine with lobster or sea urchins".
<| AF-1001162-a_photo_preparation_granted |>
And what are the secrets to success?
"First of all, first quality and fresh materials. It is important to trust suppliers to be sure that they give us excellent products. From fish to pasta. And then to have a bit of manual skills that make us understand which are the right moments of preparation, an eye always at the same time, and finally finish cooking in a pan, like risottatura ".
What do you see in your future?
"I currently work in a restaurant in Iglesias, I would like to open my own place, perhaps family-run and with few seats: the women in my family are all excellent cooks, I would go without fail".
---
---
---
---